Top Pros and Cons of Starting a Travel Blog
"Travel leaves you speechless, then turns you into a storyteller." – IBN BATTUTA
---
The world is divided into seven massive continents, all of which are further divided into smaller countries. Different people with different cultures, each with their own unique ways of living. All of these would have remained unknown to us if not of the testimonies and experiences from people who have actually been to these places.
To travel the world is almost everyone's dream, but only a few are able to turn this into a reality, ticking off that bucket list every time they set foot on another destination. More and more people are being inspired to travel the world and this is greatly influenced by the amazing experiences documented by travel bloggers.
There are tons of travel blogs accessible online to date, but it is good to know that travel blog was already a thing hundreds of years ago. People before may not have planes or cars to aide in their journey but they had their own ways. They kept track of the places they've been to and the people they met along with their culture and customs through a travel log, which is basically what we call a travel blog today.
Why Start a Travel Blog?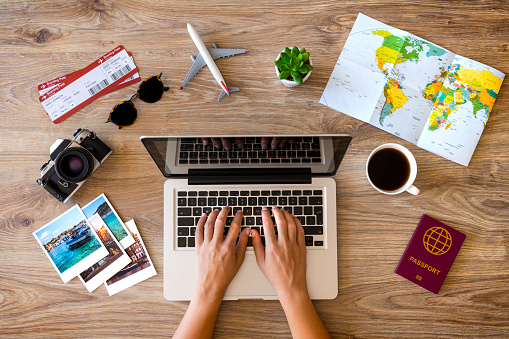 Travel bloggers have a common goal, which is to share their experience, to paint a picture of their journey and share it to the world through their blogs. These are the common reasons why people start a travel blog:
Money Making
Yes you read that right. A lot of travel bloggers make money out of their blogs. But it is not as easy as you think it is because it takes a long time and a lot of audience to reel the cash in.
Share Experience
Just like a typical adventurer, it always feels great to be able to share amazing experiences. And being able to write about it makes the experience more meaningful.
Motivation
Being able to document your trips motivates you to travel to even more places and enjoy things differently.
What Do You Need to Discuss in Your Travel Blog?
You can discuss anything under the sun! But in order to be an effective travel blogger, you need to set an objective and create your own brand in order to build your audience. Here are some of the things you must talk about in your blog:
Destination
Discuss how you knew about the destination. What spiked your interest, how popular or different it is from the others. If you do, you will catch the audience's attention.
Experience
Sharing your experience is the most essential topic to be discussed in your blog. Being specific in terms of what made it good and what made it bad allows you to answer possible questions from the audience. It is also very important to be unbiased in order to build your brand as a reliable source of travel tips and destinations.
Cost
Talking about the cost of the trip will make your blog more personal and allows your audience to plan their trip ahead.
Recommendations and Tips
It is very important to give recommendations to your readers especially if options are available. But always remember to be unbiased in order to avoid damaging your credibility.
How to Get There
If readers are convinced from the above discussion, they will always want to know how to get there. So briefly discuss how you got to the place, you can even include the cost of the entire trip.
Pros of Starting a Travel Blog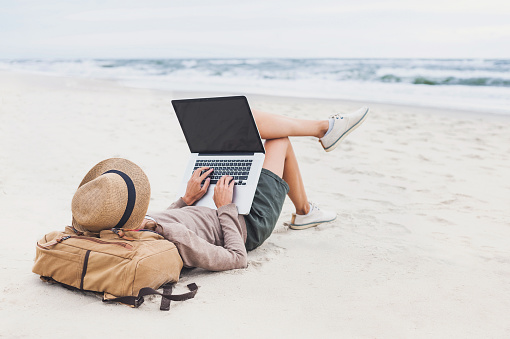 Starting a travel blog has its perks such as being able to do what you are passionate about and being able to improve yourself as a whole.
Enjoy Your Passion
It is undeniable that a lot of travel writers see traveling as their passion and travel blogging makes it more enjoyable. In a way, it also allows you to express yourself and let the world know that pursuing your passion should be in everyone's bucket list.
Make a Difference
Travel bloggers always make a difference as their every blog helps other travelers to have a better experience. By simply blogging about small details including tricks and tips that you've learned and the great experiences that you had, other travelers may even enjoy it better than you did!
Inspiration to Others
In a world where people spend most of their time in their offices with little to no time taking a break, you could become an inspiration. Travel blogs give a glimpse of the beauty of taking a break, and this might just be the push that they need to get that vacation!
Make Money
Travel blogs are money makers but just like any other business, it takes time, patience and dedication. So it would not be wise to make this your short term goal. Once you build an audience, you can also get sponsored or free travels.
Continuous Improvement
As you continue to create contents in you travel blog, you will notice that you are actively trying to learn new skills in order to improve. From your writing skills, editing skills and even the way you interact with people.
Cons of Starting a Travel Blog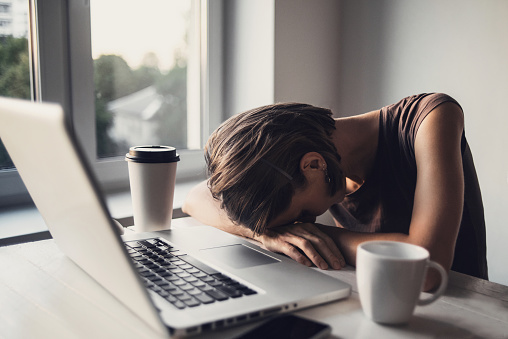 Starting a travel blog is not always rainbows and butterflies. Along with the awesome perks are also disadvantages that are inevitable.
Time Consuming
A good travel blog contains quality content and a quality post can take hours and research can even take days. Bloggers who want to monetize their blogs will also need time to find sponsors, updating SEO, and promote their blogs. Sometimes working hours are more than the time you spent enjoying the place.
Build Your Brand
As a starter, you will have to build your brand from scratch and there will only be a few supporters which will mostly be your family and friends. Strangers won't take your posts and recommendations seriously and might even question your credibility that is until you have finally earned your reputation by making sure your contents are original and are from your own experience.
Consistent
Once you start your blog, you need to be consistent. The popularity of your travel blog will depend on whether or not you constantly update it. You need to make sure that your posts are of good quality or you might end up losing followers if you just do it for the sake of updating.
Start Your Travel Blog Now
Starting a travel blog can be challenging but also very rewarding for writers. In fact its pros outweigh its cons. But always remember that in order to be a successful travel blogger, your content should focus on what you can give best to your readers, be reader-centered and avoid focusing on yourself.
Stay relevant, original and continue to look for better destinations. These blogs no matter how simple, record history and culture from around the world. Without these travel blogs, many of the world's culture may have already been forgotten or remain unknown to us. So what are you waiting for? Start making a difference, be a travel blogger now!
---
Related Posts